For a limited time only, Gloria Dei Communities is extending a Special Savings Offer On Available Residences for any and all new residents of Personal Care and Memory Care at the Park!
We're offering ONE MONTH FREE
This is an incredible value you can't pass up
Don't miss this significant savings offer. Read More
The residents of Gloria Dei Senior Communities have once again donated much needed supplies to some of the surrounding schools in the greater Philadelphia area. This year, our residents attended Spruance School in Northeast Philadelphia on Wednesday, August 24th and Benjamin Rush Elementary school in Bensalem on Monday, September 12th with the intention of contributing important classroom items, as well as some sports equipment for the kids to play with during recess. Read More
On July 26th, Gloria Dei Estates celebrated a centennial event! The community itself was not turning 100, however one of its residents was doing just that. Stanley Nanczuk, who graduated from Roman Catholic High School and who fought at Iwo Jima, celebrated 100 years on this Earth.
The event was highlighted by speeches and presentation of recognition certificates from:
Read More
The Gloria Dei Farms' 25th anniversary celebration was an absolute success! We can't thank our residents and community enough for making it such an enjoyable evening, especially those who put a lot of time and effort into making it such an accomplishment.
This was all made possible due to the visionary direction of Reverend Ernie Schmidt and Frank Johnson. Read More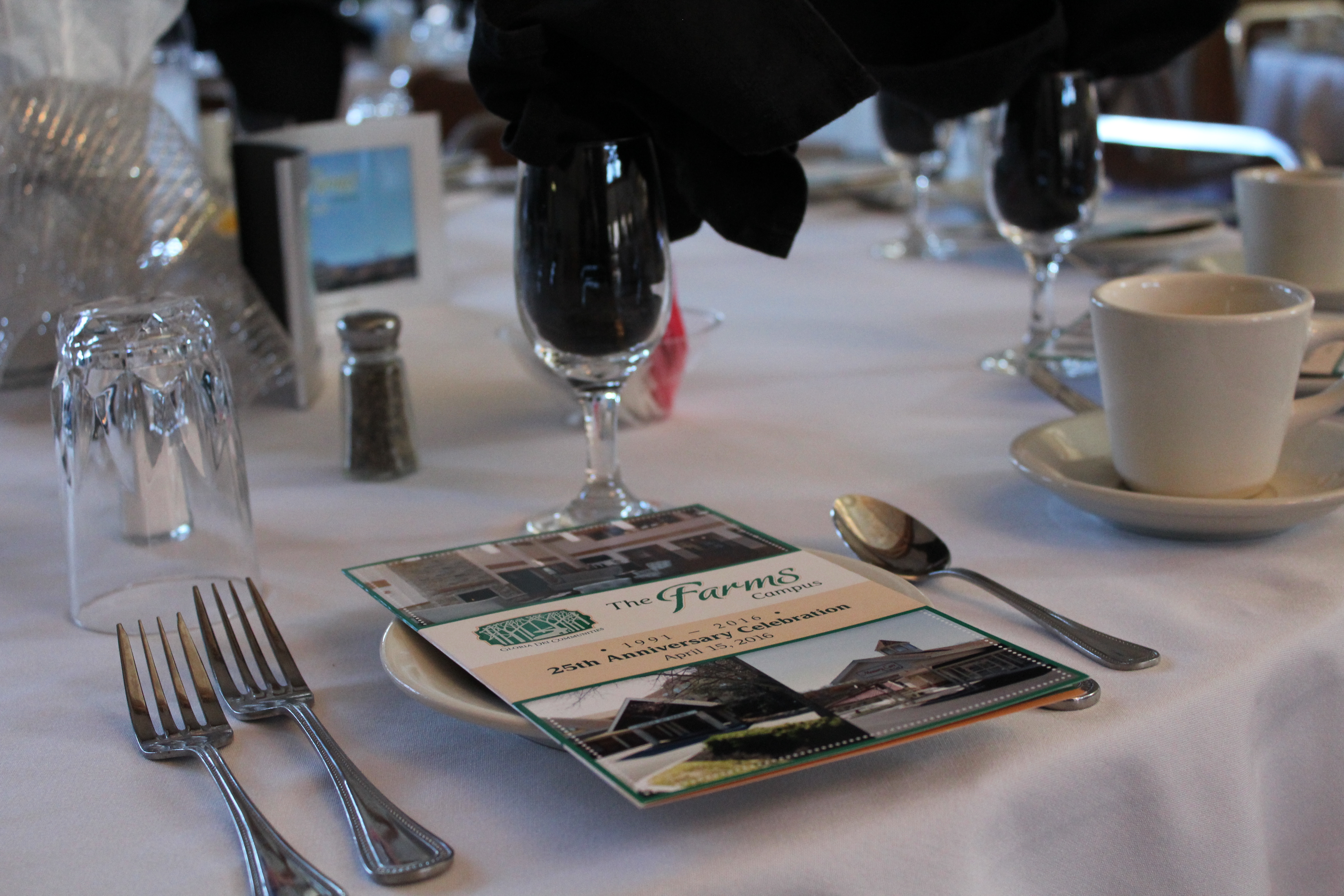 On April 15th, the residents, the community and the corporate leaders Gloria Dei The Farms came together in Hatboro, Pa in order to celebrate the 25th anniversary of its original opening.
This was all made possible due to the visionary direction of Reverend Ernie Schmidt and Frank Johnson. Their passion to create a community where older adults can call home has resulted in this wonderful creation where everyone now has the opportunity to receive the proper individual care they require, while maintaining their dignity and independence. Read More
Gloria Dei Communities is honoring the memory of our Founder, Reverend Ernst (Ernie) G. Schmidt, following his passing on January 15, 2016.
As the Founding Minister of the Gloria Dei Lutheran Church in Huntingdon Valley, Ernie Schmidt was deeply moved in the early stages of his ministry by an encounter with an elderly couple struggling with their housing situation. Read More
For the Farm's holiday drive this year, they chose to benefit an organization that makes a difference in the lives' of the needy. Therefore, the community decided to donate to The Whosoever Gospel Mission in Germantown. This organization provides shelter, food, clothing, and rehabilitation to the homeless in the metropolitan area. Read More
All of us here at Gloria Dei's Memory Care at the Park are pleased to have received a thank you letter from the Delaware Valley Chapter of the Alzheimer's Association for our earlier $10,000 donation. This donation was made at the grand opening event of our Memory Care at the Park facility expansion. Read More